Musician Nina Ricchie who is signed to Black Avenue Musik has disclosed in an interview that she does not want to settle down because she wants to be free.
According to the well-endowed musician, she is very terrified when marriage issue comes up because she likes to be independent.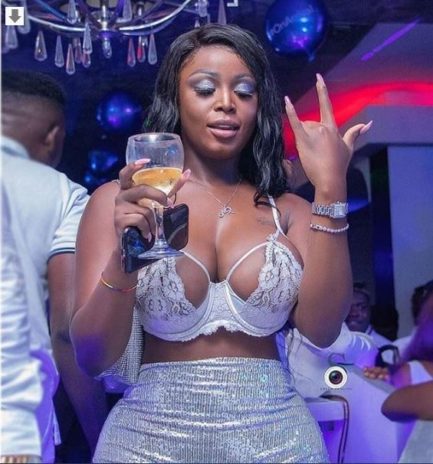 "Charley, I am good, I don't wanna get married, I'm scared of marriage, to be honest. It really scares me. I like to be free and my partner also wants to be free, because If I wanna have fun with somebody else he is not going to agree with that, so no I'm not getting married", she stated. Advertisement
According to the mother of one, she sees marriage as a prison and she doesn't see herself being in one.
"My boyfriend has been married before and he also doesn't wanna get married so we vibe. He lets me be free, I do what I want to do. I am swearing before God and you cannot do certain things and I am ready for that. I am living my life for now. He is an older guy so I don't think he would like to get married", she added.
She also disclosed that she wants to have four children but do not think it is possible due to her busy and tight schedules.
"I actually wanted four children but I don't think I have time for that. I think I will do one or two more".
Source : Ghpage