The first batch of Ghanaian residents and students evacuated from Ukraine have arrived in Accra.
These persons were rescued through neighbouring countries by land due to the shutdown of Ukraine's airspace since the beginning of the unrest in the country.
Government has been undertaking a number of processes in partnership with diplomatic missions, honorary consuls and stakeholders to get all Ghanaian nationals evacuated to safer zones.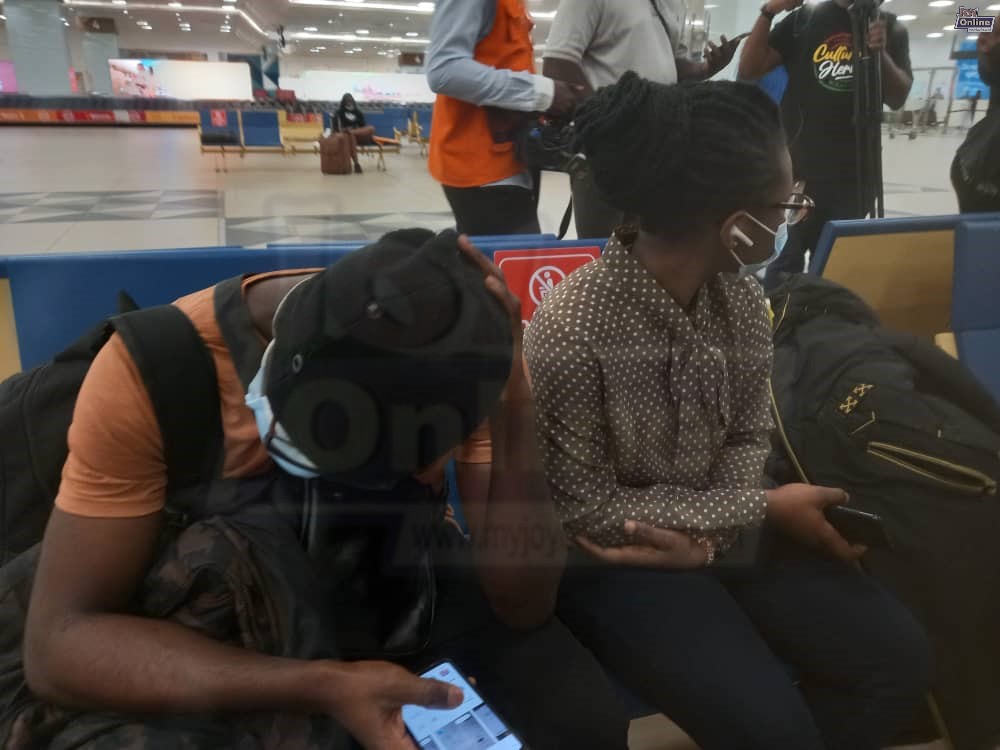 A Foreign Ministry representative helping with the evacuation exercise, Dr Albert Kitcher, said many of the students left stranded in Ukraine continue to arrive at the Slovakia, Hungary, Romania and Poland borders.
He has so far received 45 of them who successfully crossed the Ukraine border on Monday.
He has so far received 45 of them who successfully crossed the Ukraine border Monday.
"These are mostly students. For the non-students, I know some who have gone on their own. There are about four or five different steps that you take before you get to the border and then get on the plane. These people are leaving from the city of Lviv; so, they are in the territory of Ukraine."
"As they are leaving, the person leading the bus is constantly in touch with me and some of the student leaders, and we're coordinating as and when they are on the road.
"As they are going, we're giving information to the Ghana Mission so that when the people arrive, they would be there to receive them," he said.
Meanwhile, the Foreign Ministry is expected to meet relatives of affected Ghanaians in Ukraine to engage them on efforts being made to get those persons back in the country.
According to the Minister, over 220 Ghanaians in Ukraine have safely exited the country as of midday on Sunday, February 27.
Addressing the nation on Sunday, the Minister announced that government has instituted the necessary measures to facilitate the transportation, accommodation, feeding, medical support and flights for the evacuated citizens.
She also mentioned that over 460 students are already in transit to neighbouring countries like Poland, Hungary, Romania, Slovakia and the Czech Republic.
"We hope for better days as the Ministry further engages our diplomatic Missions and Honorary Consulates to extend consular assistance to our compatriots. Therefore, we are earnestly facilitating the safe return of a lot more," she said.
Russian President, Vladimir Putin, has launched an unprecedented attack on Ukraine.
The move comes after Putin ordered troops into two pro-Russian, breakaway regions in eastern Ukraine last week.
There have been multiple reports of explosions, bombings, and Russian Military vehicles entering Ukraine from various parts of the border with Russia, with a growing number of casualties being counted on both sides.
Recent tensions have stemmed from Russia's opposition to Ukraine's moves towards European institutions like North Atlantic Treaty Organisation (NATO) and the European Union (EU).
Source : Myjoyonline